Samsung power bank is considered as one of the best mobile accessories ever, and it became the most essential accessory that all people need in order to charge their smartphones anywhere without facing any issues.
Generally, Samsung power bank played an important role in making a huge difference at the world of Samsung users clearly, but some people have no idea about the best types that suit their Samsung mobile, so we will give you a quick look at them in the following lines.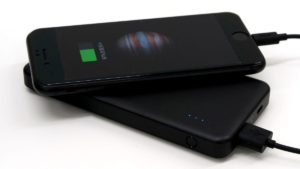 Know the best types of Samsung power bank from ProCoat:
Samsung power bank has so many types and almost all of them are available at ProCoat, such as:
-If you have a Samsung Galaxy S7, then you need to try Qi-infinity Upgraded 35,000mAh Power Bank, which is famous for its strong battery, practical design, and has four quick charge ports
-You need to choose Anker Power Core II Slim 10000 if you have Samsung S9, S9+, S10, S10+, S10e, S8, S8+, S7/S6, and you will find it the lightest and the most compact fast charging ever, which can charge almost 50% in only 30 minutes, and its weight is just 7.4 oz (210 gm) and supports 18 watts fast charging.
-You can use Anker Power Core II 20000 for Samsung S9, S9+, S10, S8, S7, Note 9/8, and you will be able to charge it via Samsung phone wall charger or any Quick charge wall charger, and your mobile phone will be charged to 100% in almost 3 hours, and it is easy to grip because its width is 2.4 inch so it will be easy for you to hold it.
-RAVPower 20100-C is one of the fastest chargers for all Samsung smartphones, and it can be charged by both a normal USB charger or a USB-C wall charger, and it has a sturdy build.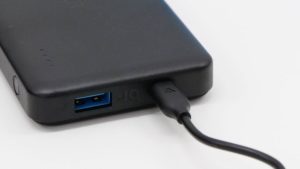 Things you need to know before buying the Samsung power bank from ProCoat:
-You need to know the capacity of the power bank before buying it from any place because you will need to get the power bank which its capacity is more than your mobile's capacity in -order to make sure that it will work very well with you for a long time.
-It is preferable to choose a power bank of 3.350 mAh for your smartphone but if you need it for your laptop, then you will need a power bank of 30.000 mAh or higher
You need to know the perfect power bank for your mobile from its type:
-If you have a Samsung Galaxy S6 edge Plus, it will need the power bank of 3.000 mAh.
-Samsung Galaxy S6 edge will need a power bank of 2.600 mAh
-Samsung Galaxy S6 will need a power bank of 2.550 mAh
-Samsung Galaxy S5 will need a power bank of 2.800 mAh
-Samsung Galaxy Tab S2 (9,7 inch) will need a power bank of 5.870 mAh
Get your favorite Samsung power bank from ProCoat, which is one of the most popular online shops that gives you all you need at affordable prices and with fast delivery services.